Part 1: Install the firmware upgrade tool
Select the corresponding language package for installation (English version)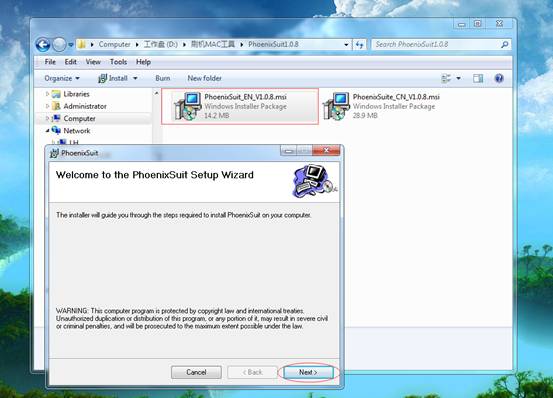 Select "next"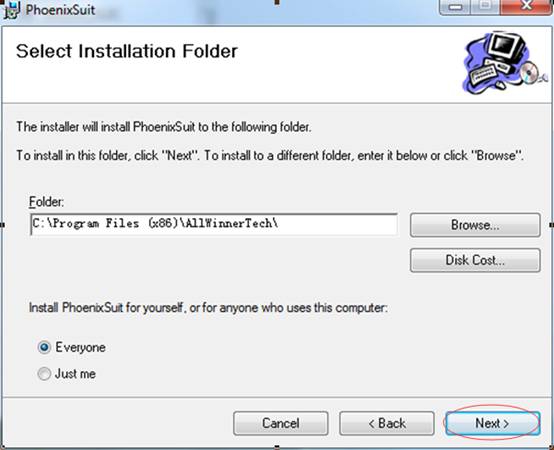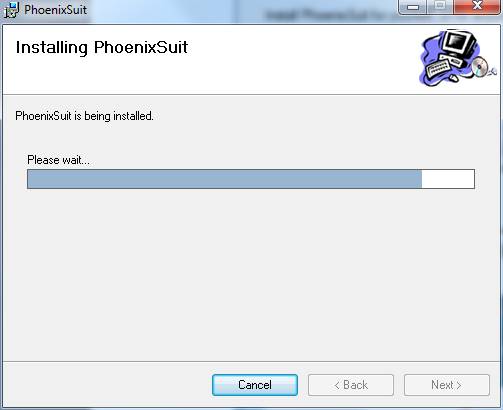 Here it will be prompted to install driver, select NEXT for installation.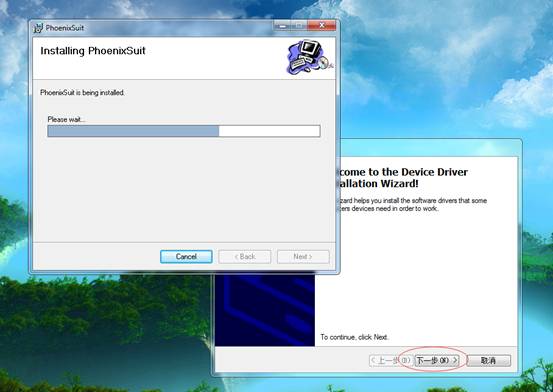 And then to install, the following interface shows it's successful to install the driver.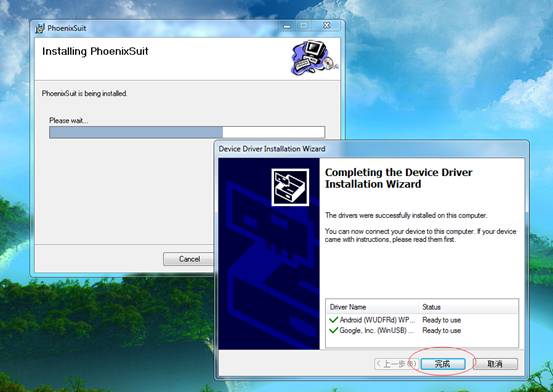 Click "Finished" and continue to install flash software, it shows that all of the firmware upgrade tools have been successfully installed as follows.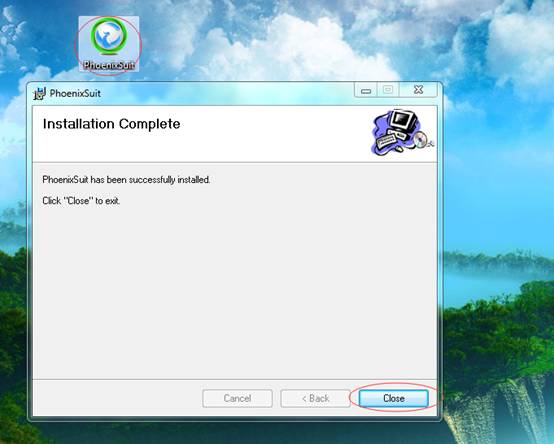 Part 2: Firmware upgrade
Step 1: Open the flash software PhoenixSuit, click Firmware>>Image, then select the Image flash package that downloaded on the computer (As pic.).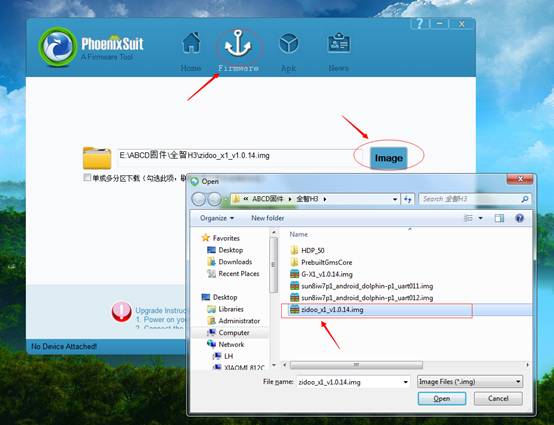 Step 2:
① First, press the Reset button behind the device. Like "1"
② Choose the flash cable with Two-way for USB port, to connect the USB port near the power adapter. Like "2"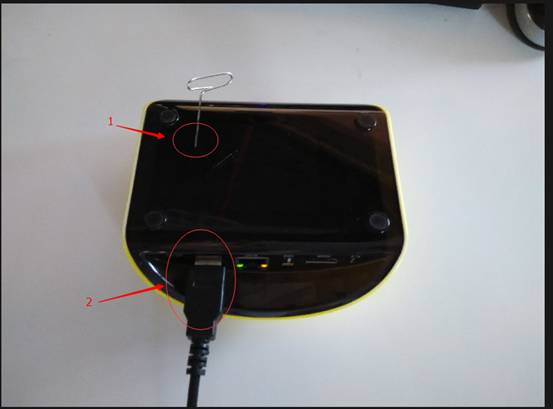 Step 3: After connecting, on the prompt pop-up, go on selecting "Yes", it will begin to flash.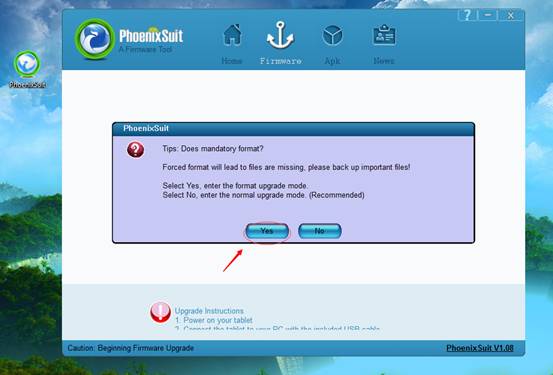 The firmware has been already upgrading.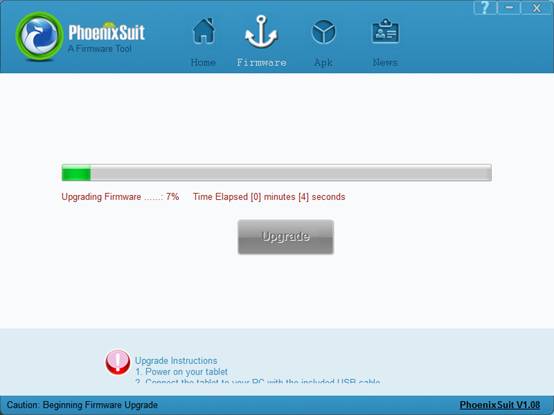 Firmware upgrade successfully, then connect your TV, and let the box turn on, just wait to enter system.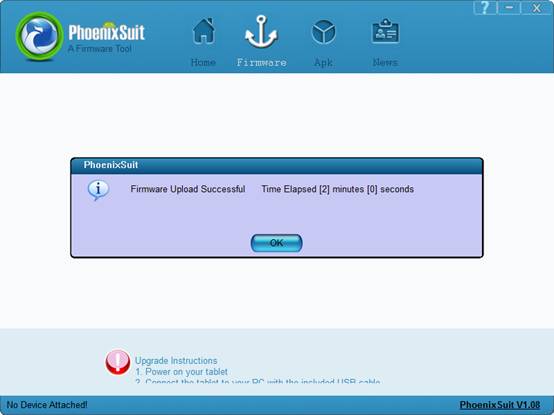 At this moment, flash process is totally completed.
Part 3:
The local reference of OTA upgrade process:
ZIDOO_X9(http://blog.zidoo.tv/2015/02/how-to-upgrade-the-zidoo-x9-firmware/)
Part 4: Upgrade online, download the firmware to update, it's the same as the local OTA upgrade.
Notes:
1. Do not need to connect power during flashing; do not pull up USB cable during flashing (It will take 2mins);
2. If the driver doesn't install automatically, please manually download and install (download it in the attachment);
3. It will be slowly for the first time to turn on after flashing, please wait a few minutes; It can flash again to reset, if it can't enter the system.
Flash tool:
http://apidl.zidoo.tv/zidoo_x1/PhoenixSuit1.0.8.rar
USB Driver
http://apidl.zidoo.tv/zidoo_x1/usb_driver.rar