1: Download the flash package (attached the driver) [Download]

Unzip the burning tool, click and open this tool

2: Lay in the downloaded flash package of "ZIDOO_X6 Pro_v1.x.xx.img" Download ZIDOO_X6 Pro_v1.0.19.img (742 MB) http://www.mediafire.com/download/l0m9ao84j84l10l/ZIDOO_X6_Pro_v1.0.19.img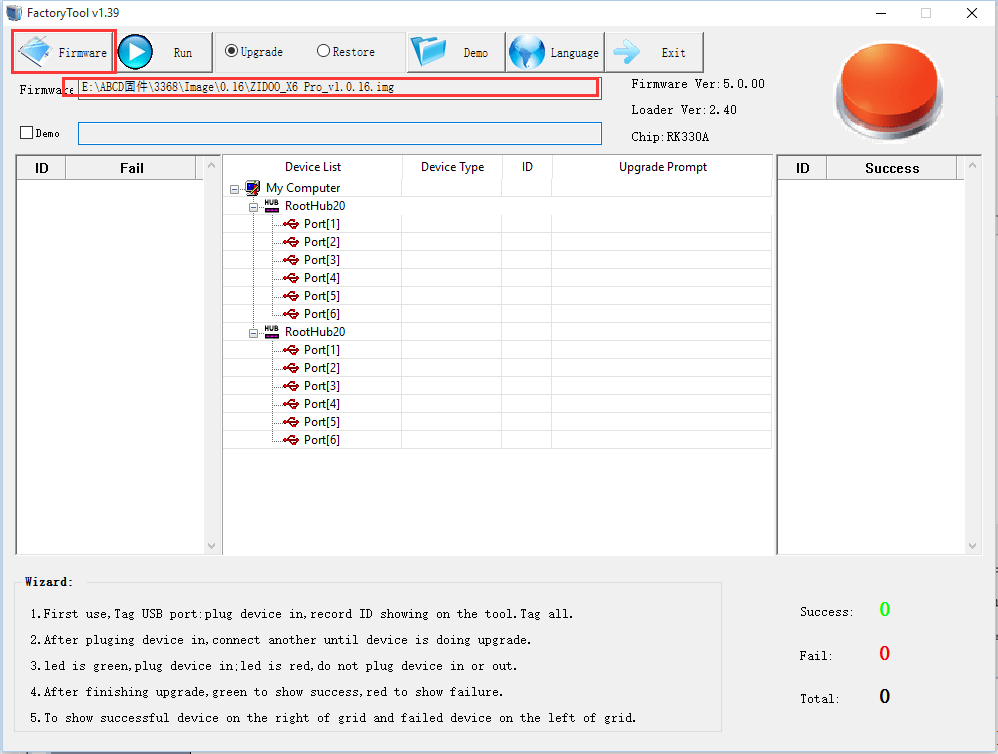 3: Using the double port USB cable (as show in the Figure), one connects to USB ⑦USB/OTG, the other connects to PC.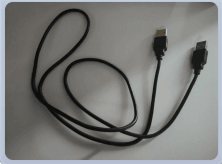 Press reset button, (If used for the first time, will show the drive installation; if failed, please make it with manual installation )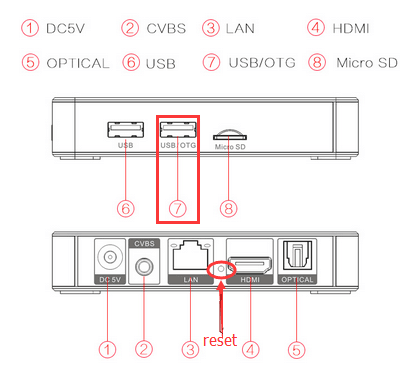 After finishing installation, it will show related connection "Port", then click " Run" and it will burn the firmware automatically.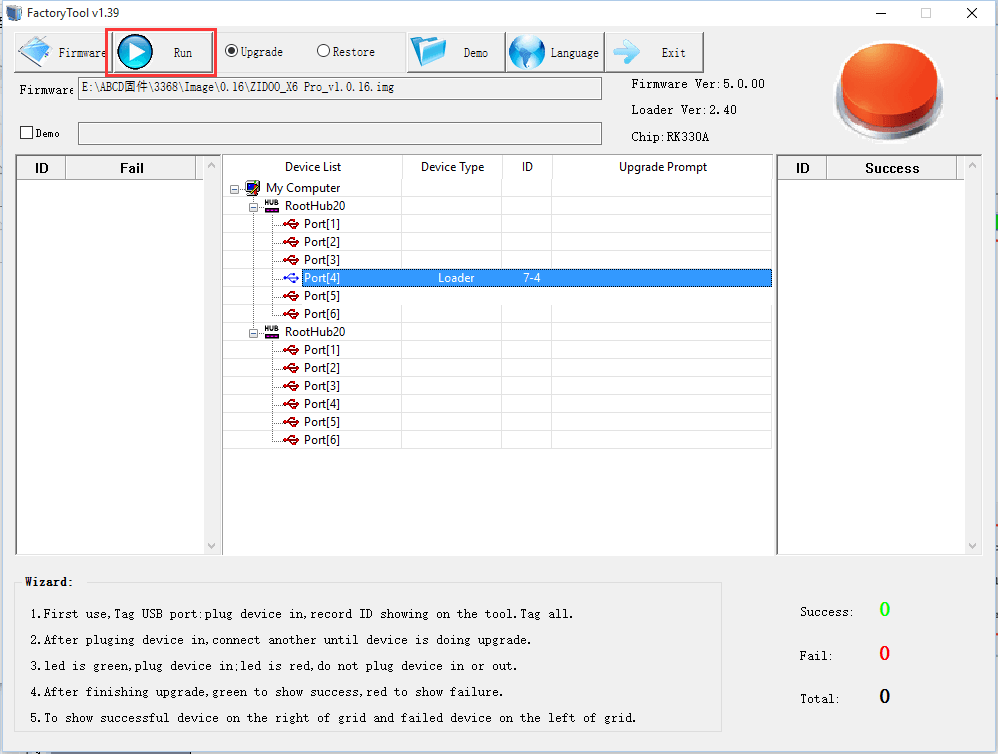 The firmware is under burning, the icon that is in the upper right corner of will turn blue, and there is a prompt "Download Firmware.." on the middle port.
The firmware has been burning, it will show the ID and Time about finishing burning on the right.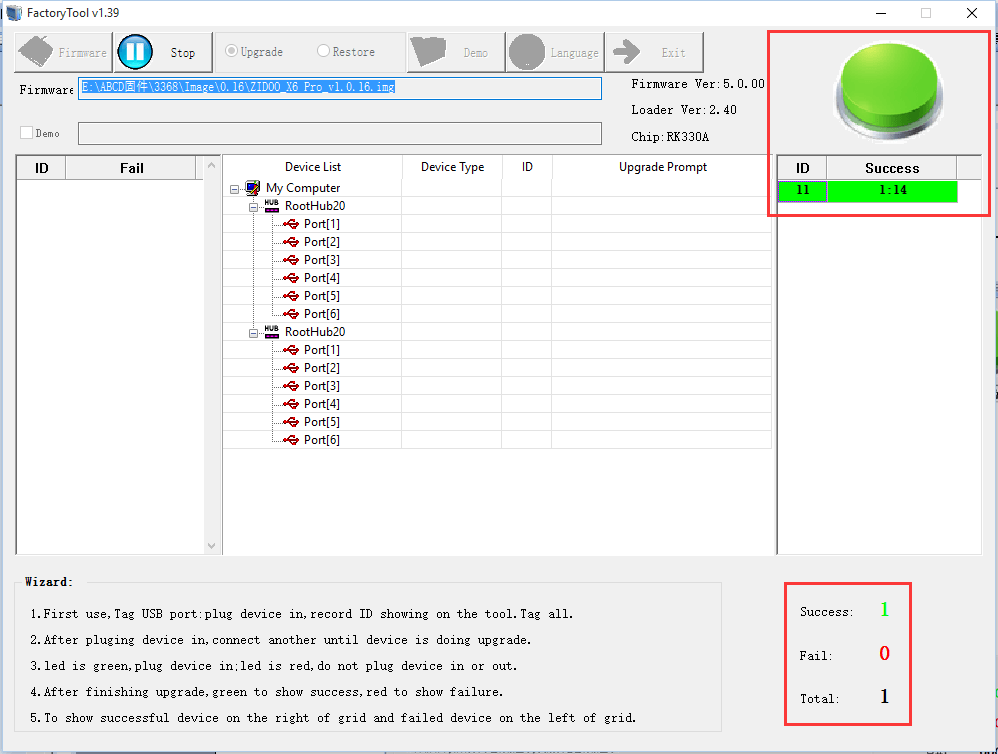 Part TWO: The reference of local OTA upgrade process: ZIDOO_X9(http://blog.zidoo.tv/2015/02/how-to-upgrade-the-zidoo-x9-firmware/) Part THREE: Online update, to download the latest firmware version, which is similar to the local OTA upgrade. Notices: 1. Do not disconnect USB cable during flashing (It will take about 1min and 20s to flash); if over 2min, you can choose to flash again. 2. It will be slower to turn on for the first time after flashing, please wait with your patience; if can not enter system, you can choose to flash again to recover.